Mostiště Hospital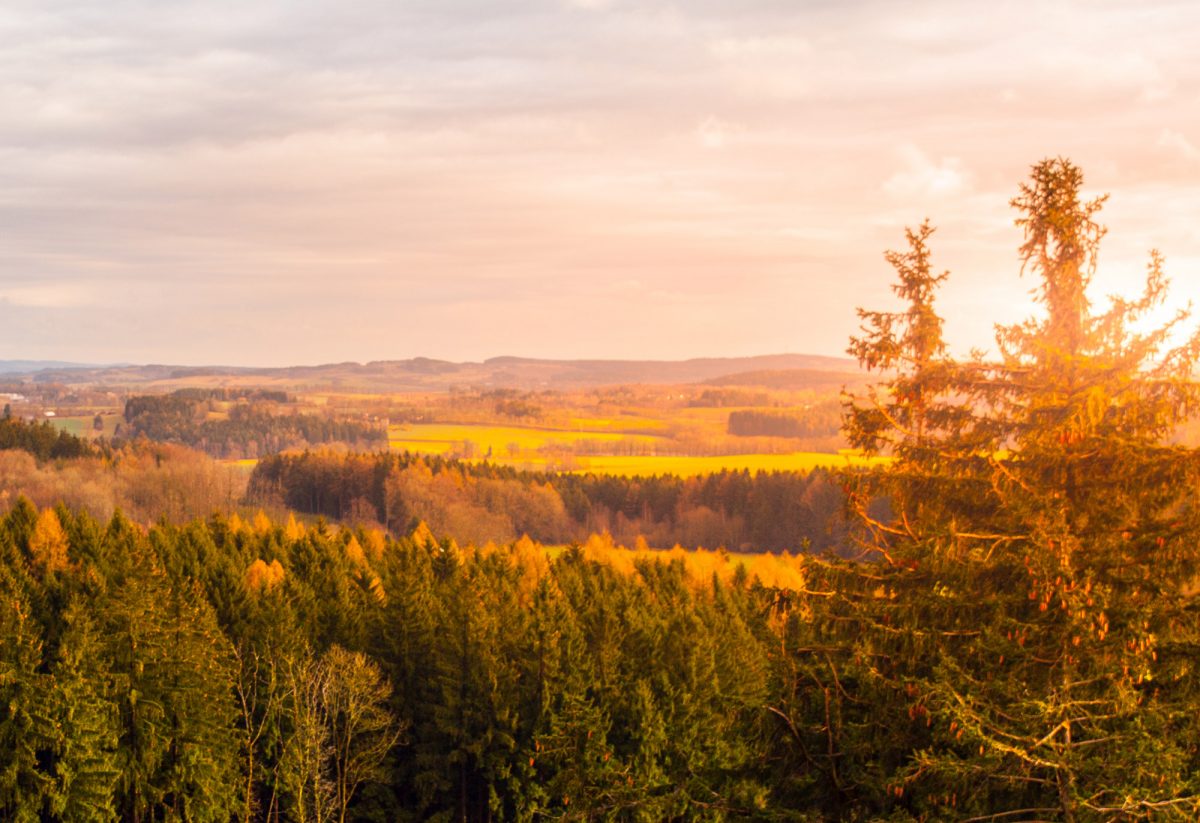 The Mostiště Hospital provides a quiet environment for a comfortable recovery
Surrounded by hills and deep forests, the Mostiště Hospital is located in a picturesque corner of the lovely landscape of the Bohemian-Moravian Highlands just an hour-and-a-half drive away from Prague.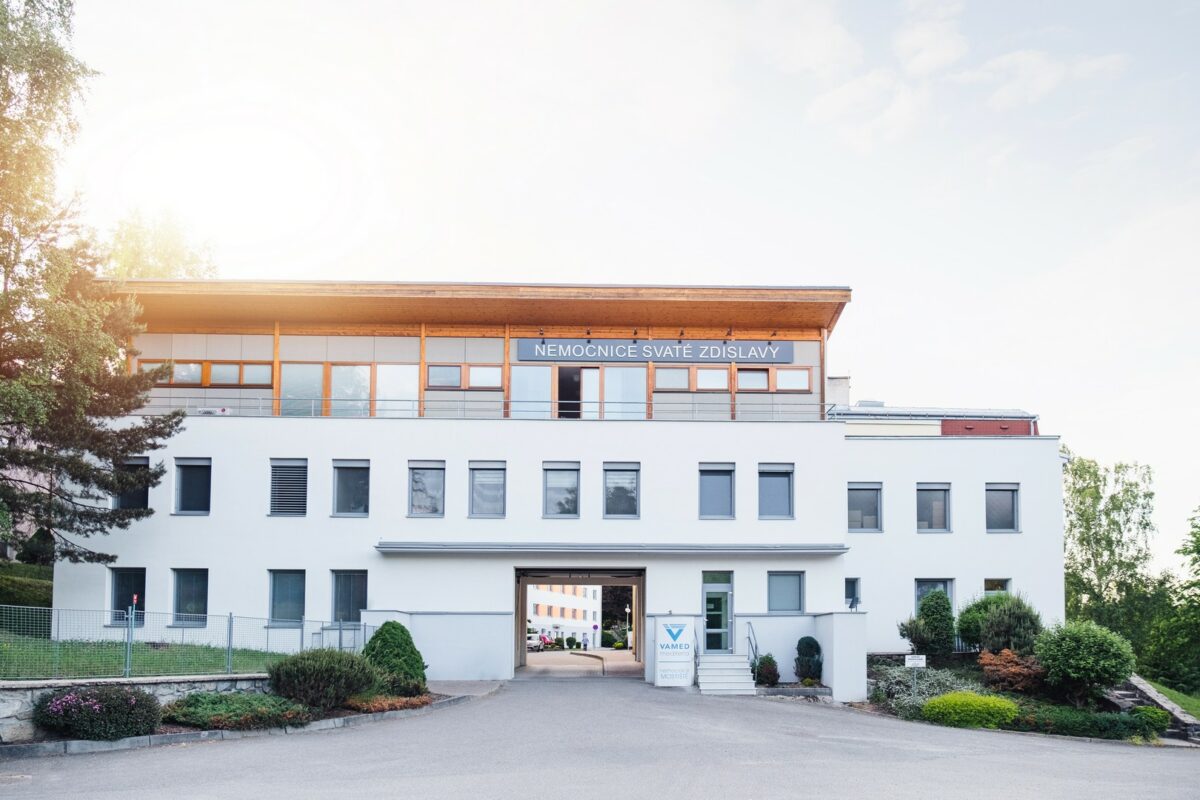 The Mostiště Hospital is the leading center of robot-assisted surgery in the Czech Republic and has become a much sought-after medical facility by patients from around the world over the last 20 years.
Using the da Vinci robotic surgical system, the hospital specializes in urologic procedures such as radical prostatectomy, or kidney and bladder surgeries, as well as bariatric surgery. Annually, over 400 patients choose the Mostiště Hospital for their robotic prostatectomy.
Our hospital also prides itself in providing a complex approach to treatment of patients in need of weight loss procedures. From bariatrics to plastic surgery, we help patients complete the whole process of body transformation after significant weight reduction.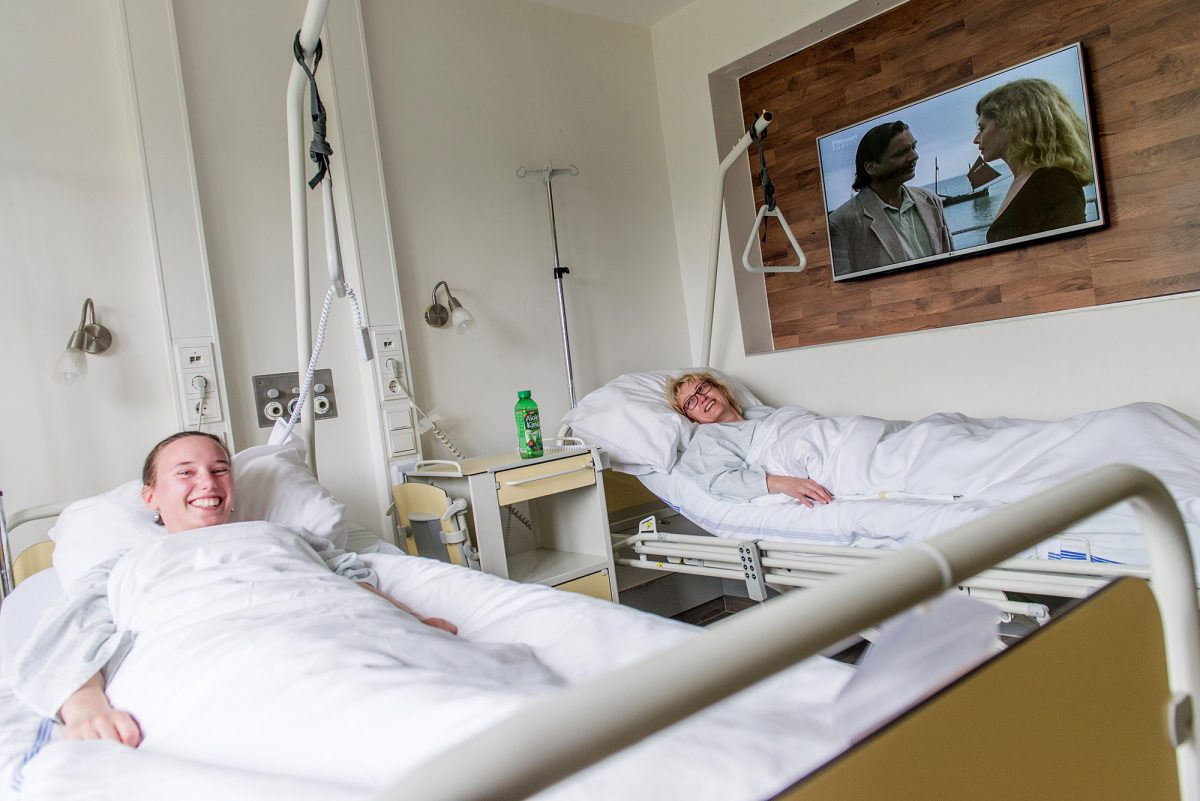 Besides offering robotic surgery, the hospital also provides a wide range of orthopedic surgery procedures. In the spectrum of orthopedics, the hip and knee joint replacement procedures and joint revision surgeries clearly dominate, as we have been performing around 500 of these operations annually for the last few years.
However, it is also necessary to mention arthroscopic procedures, especially of the knee and shoulder, where we have recently operated a large number of anterior cruciate ligament reconstructions or stabilizations of the shoulder joint for recurrent dislocation.
Another area where we apply the latest knowledge and therapies in practice is foot surgery, especially as the solution of deformities (hallux valgus, flat foot, deformities of the toes etc.).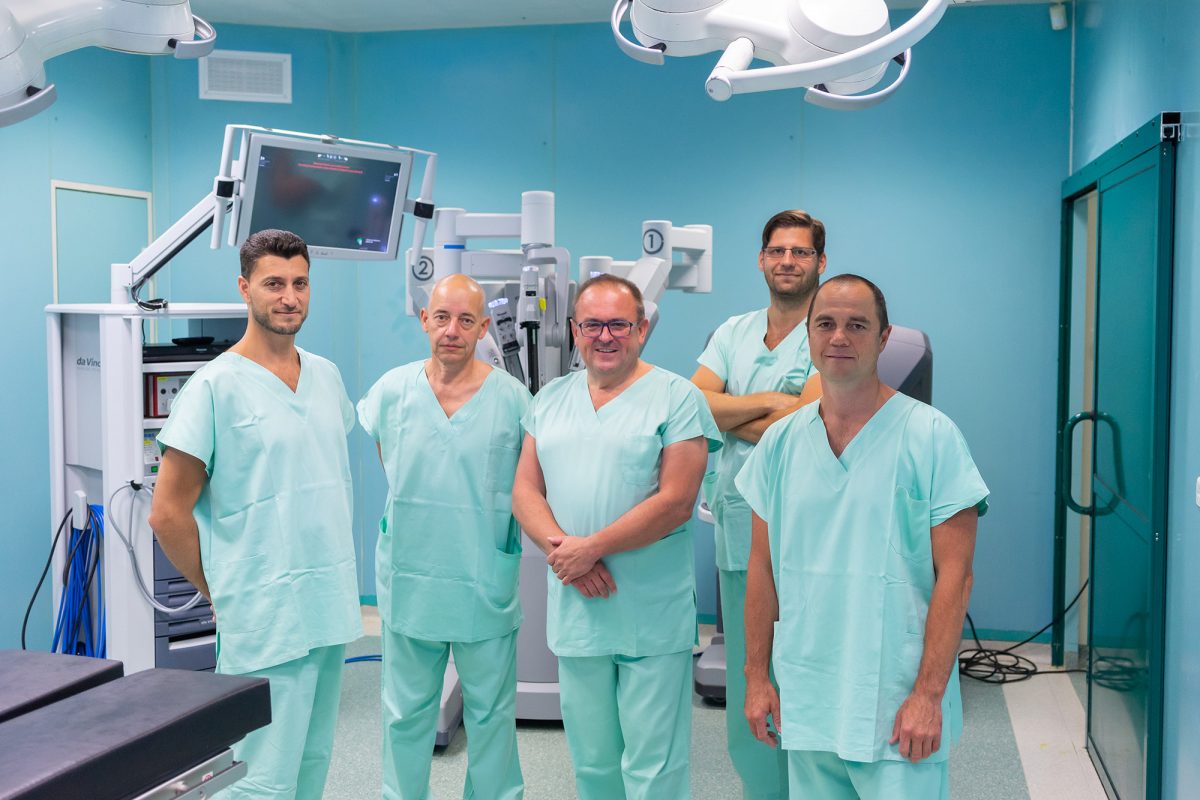 Featuring state-of-the-art equipment and superior rooms, our facility is also well-known for its cozy and friendly atmosphere and the highest level of care.
The hospital has a modern resuscitation and intensive care unit, its own laboratory, specialists in geriatric medicine and cardiology, allowing us to accommodate patients with severe comorbidities and special care requirements, as well as patients with increased operational risks (osteomyelitis, diabetes, heart defects, advanced age etc.).
The premium single rooms offer everything necessary for patients with reduced mobility, including a multi-functional bed, a system for communication with the nurse, a TV, the Internet, a bathrobe, towels and a spacious wardrobe for personal belongings.
Each patient in the hospital is offered the possibility of an individual diet plan.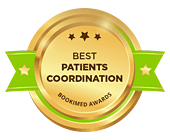 2017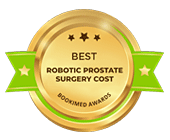 2017 / 2018 / 2019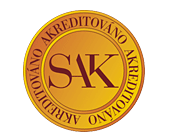 Joint Accreditation Commission
2019