Online Physiotherapy
Are you in pain but too busy to visit a physiotherapist?
Is good physiotherapy not available close to your home?
Does it take too long to get an appointment with a physiotherapist?
Are you worried of visiting a surgery in these uncertain times?
Do you need advice and guidance on correct exercising by yourself?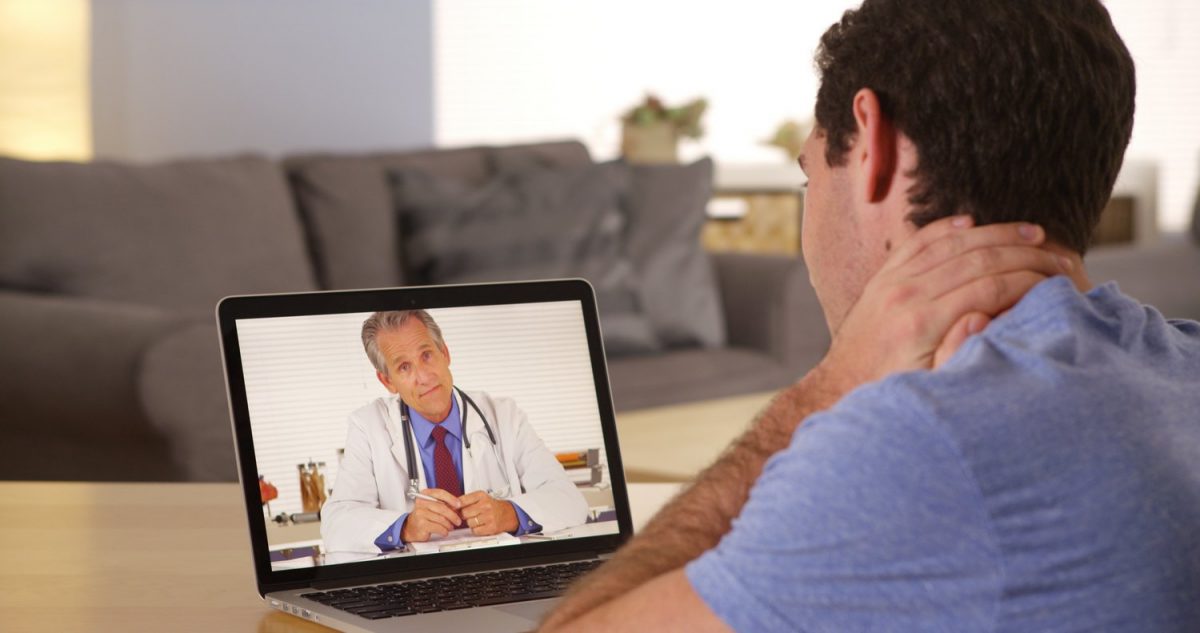 Our online physiotherapy experts provide you with regular consultations from the comfort of your home
During the initial video consultation, our medical doctor and physiotherapy specialist evaluate your health condition, offer you their professional advice and suggest the next steps. Based on your diagnosis and individual needs, we create a special treatment program of multiple online video sessions.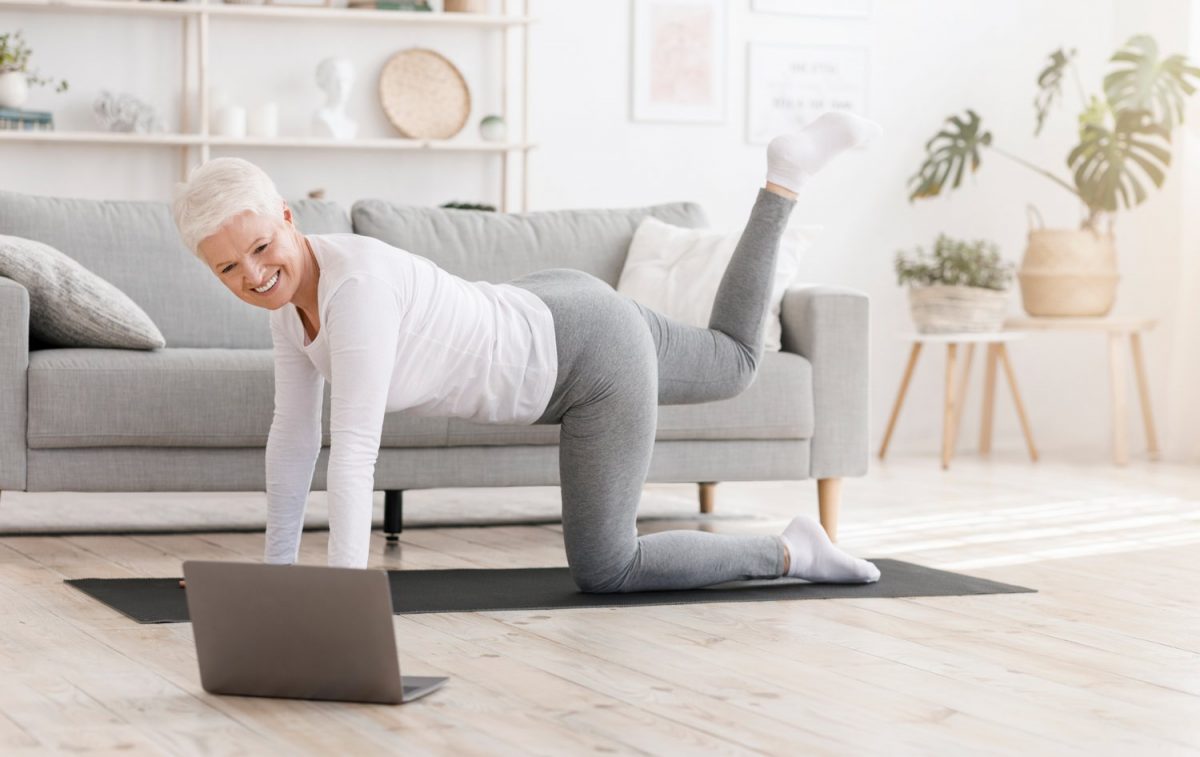 The program usually consists of exercises to correct your posture, increase your muscle strength and range of motion, or to improve your walking stability. We also include advice on the proper use of compensatory and exercise aids and tips for your activities of daily living.
During the video session itself, the therapists always pay special attention to the way you perform the exercise in order to make sure you do them properly, just as they would during an offline visit at their office. Your therapist always carefully monitors your progress and makes adaptations to your therapy plan if necessary.
All you need for your online physiotherapy is a smartphone or a computer with a camera, internet connection and some space in your living room.
ONLINE PHYSIOTHERAPY PROGRAM
Imagine if you could:
Get professional opinion from medical experts
Enjoy convenient and fast access to reliable health advice
Stay safe and improve your health issues from the comfort of your home
Save money and time on the travel – no flight tickets, hotels or visa expenses
Exercise under supervision and avoid unnecessary mistakes
Learn effective strategies to deal with pain by yourself
Integrate online and offline:
Take advantage of our modern facilities and arrange a future treatment directly at our clinic
ON-LINE MEDICAL CONSULTATION
HOME
CLINIC IN PRAGUE
ON-LINE PHYSIOTHERAPY PROGRAM
HOME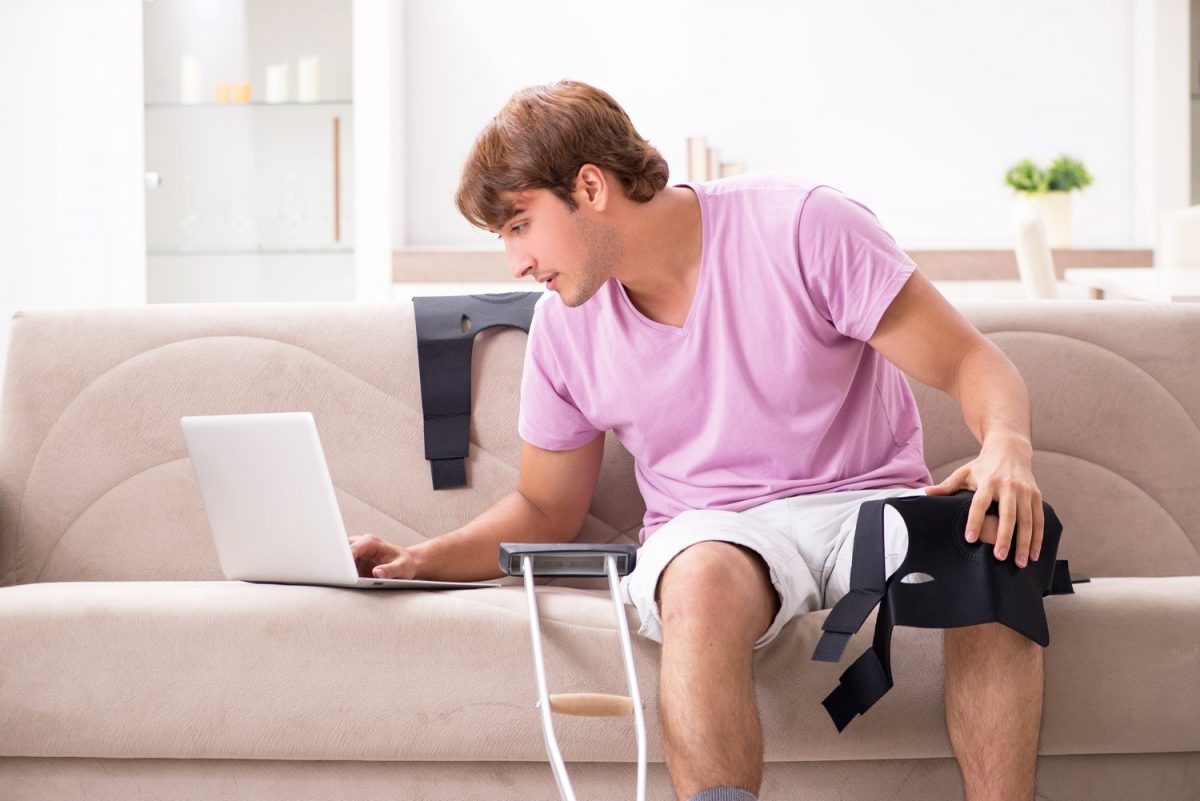 How does it work?
You may be wondering about the efficiency of online physiotherapy: How can we help you if we never even touch you? With many injuries and musculoskeletal conditions, you can actually help yourself very well by performing the correct exercise and sticking to a few principles. All you need is the right diagnosis, a tailormade
treatment plan and a careful initial supervision. All of these things can easily be provided with a few online sessions.
INITIAL MEDICAL ASSESSMENT
During the first video consultation with a rehabilitation doctor, we will ask you about all the relevant information concerning your injury or health condition and discuss your options. We may also need to see your medical records incl. your X-rays or MRI.
PHYSICAL ASSESSMENT
In the next step, the therapist will perform a series of tests to make a thorough evaluation of your condition and mobility, just as we would during an offline meeting.
REHABILITATION PROGRAM
Based on all the information from you, our medical doctor together with the physiotherapist will create an individual treatment plan composing of multiple regular video sessions.
EXERCISE AND LEARN
We will teach you all the exercises and make sure you do them properly. At the end of the program, you get a report on the course of the rehabilitation and further recommendations.
What to expect?
Below, you can find a sample treatment plan for a rehabilitation course after total hip replacement. The specific details can vary depending on your condition.
TOTAL HIP REPLACEMENT Sample treatment plan
INITIAL MEDICAL ASSESSMENT
Your first consultation will be with our rehabilitation doctor, who will enquire all the necessary information concerning mainly your health condition or injury. The doctor will consider all relevant facts such as your life style, other health issues or your MRI and X-ray. Following this medical assessment, he will discuss your case with the physiotherapist and together they will suggest the most suitable treatment program for you.
INITIAL ASSESSMENT AND CONSULTATION WITH A PHYSIOTHERAPIST
During the first consultation with a physiotherapist, the patient's current condition of the musculoskeletal system will be examined with a focus on the mobility of the joint that was operated upon, the muscle strength of key muscles and the condition of the scar tissue after the surgery. The patient's walking will be examined; the setting of compensatory aids and the recommendation of exercise aids for further therapy will be checked.
THERAPEUTIC SESSIONS
Individual online physiotherapy sessions will proceed according to the patient's health condition and will be especially focused on increasing the range of motion in the operated joint, increasing muscle strength, improving his/her walking ability and stability, the quality of scar healing and managing daily routine activities.
FINAL CHECK-UP
As part of the final check-up there will be an evaluation of the overall rehabilitation course, education about other possibilities of therapy in the patient's home environment, solving individual needs and answering his/her questions. Subsequently, a final professional report will be sent to the patient on the course of rehabilitation.
The online session takes 30 minutes.
The expected number of sessions is in the range of 6 to 10 exercise appointments.
At the beginning, the therapy takes place twice a week and later once a week.
The duration of the program is approx. 4-6 weeks.
The number of procedures is determined by the rehabilitation specialist before the start of the online physiotherapy during an online consultation. The number of therapies also depends on the patient's current health condition.
Online physiotherapy can be started from day 8 after the surgery.
The plan is individual according to the type of operation, the patient's health condition and other restrictions.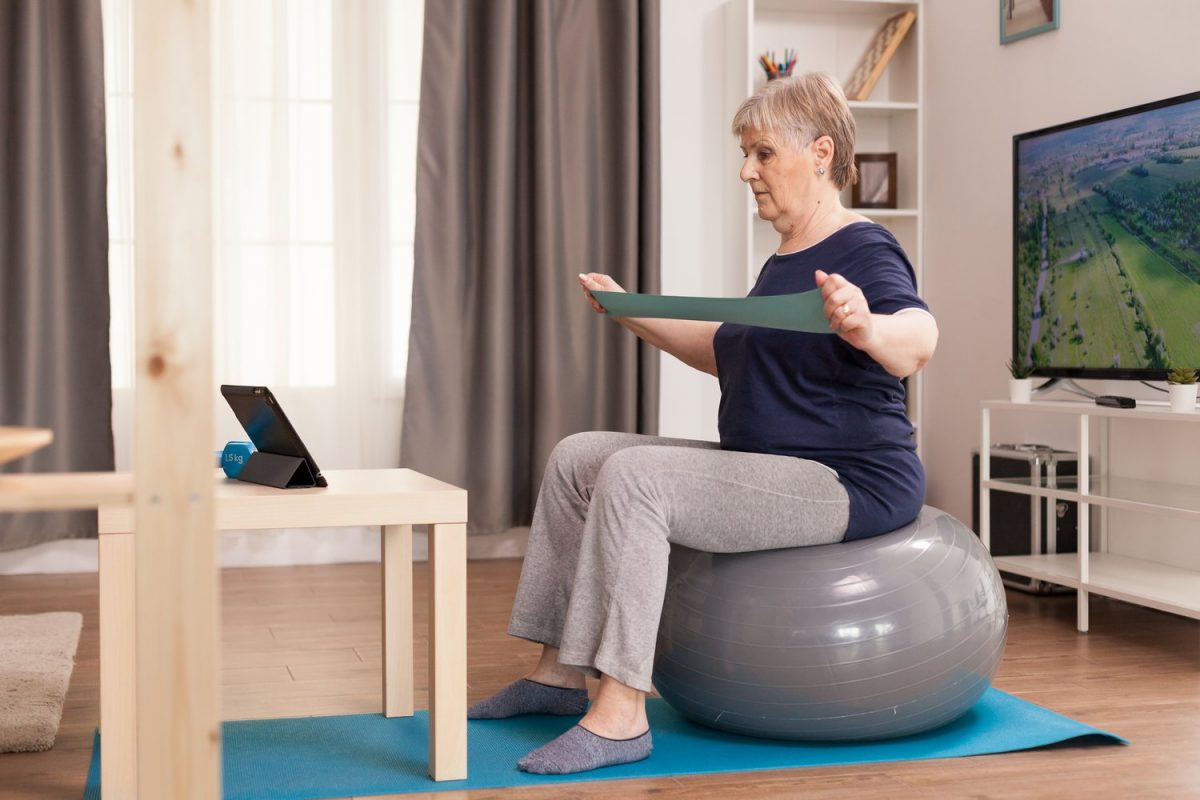 Some of the most common
diagnoses we can help with are
Total hip replacement
Total knee replacement
ACL reconstruction
Knee arthroscopy
Distal radius fracture
Dislocated ankle
Proximal femur fracture
And many more…
Frequently asked questions
What are the costs of my treatment?
The costs of your online physiotherapy depend on your particular diagnosis, the length of your treatment program and your personal requirements. In general though, we provide an excellent standard of physiotherapy at costs which are more affordable than seeing a physiotherapist offline at their office. Please get in touch with us and we will give you the specific cost details.
What if it turns out that my condition is not suitable for online physiotherapy?
If we find out during the initial medical assessment that your condition requires a different approach than online physiotherapy, we will suggest a more suitable course of action. In such case, you do not have any obligation to continue our treatment program and you only pay for the consultations that have already taken place.
How does the payment proceed?
The costs of your treatment must be paid prior to the commencement of our services. Our representatives will share the particular details with you during the initial arrangements.
Will my insurance cover the treatment?
It is the client's responsibility to contact their insurance company to find out if they get a reimbursement for an online physiotherapy program. However, we can always assist you and issue the necessary documentation you may need to confirm the extent of your treatment with us.
Which conditions can be treated with online physiotherapy?
Some of the most common cases we can help with are post-operative rehabilitation after total hip or knee replacement, ACL reconstruction or knee arthroscopy. We also provide pre-operative programs before total hip replacement with exercises and techniques to improve the outcome of the surgery. Among the injuries we commonly see are distal radius fracture, dislocated ankle, proximal femur fracture (trochanteric fracture of femoral head or femoral neck) and many more…
Can physiotherapy entirely solve my problems?
No treatment program can guarantee a total recovery. A big portion of the rehabilitation outcome depends on an active participation of the client. However, if you continue experiencing undesired symptoms, we are always open for a follow-up treatment and consultations.
What is the length of the treatment program?
The length of your treatment program also depends on your particular case, as we try to make your program as personalized as possible. However, most usually the program lasts around 4-6 weeks.