Dr. Mario Bertoli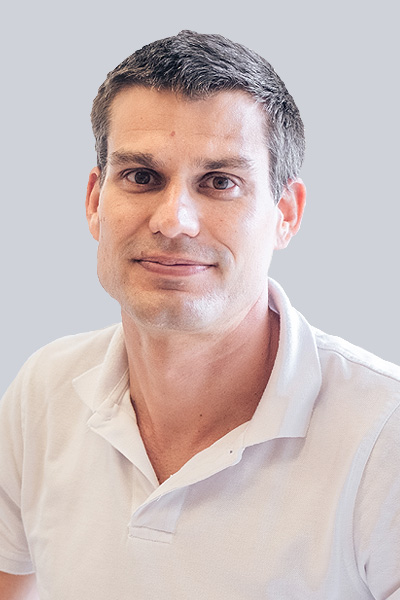 Head of Department of Orthopedic Surgery
Mostiště Hospital
Dr. Bertoli graduated from the Faculty of Medicine in Brno.
After graduating in 2006, he joined the Orthopedic Department of the Mostiště Hospital where he has been working ever since.
He specializes in conservative and surgical treatment of diseases of large joints (mainly those affected by arthrosis).
He performs large joint replacements with endoprostheses and related revision surgeries of joint replacements and their reimplantation.
He also performs other orthopedic surgical procedures, such as arthroscopic knee and shoulder surgeries, foot surgeries, and rheumatoid and trauma surgeries.
On top of that, he runs an orthopedic surgery outpatient ward.
In 2011, he successfully passed the Medical Board Certificate exam in orthopedics.
He has completed internships at the Department of Traumatology at the Trauma Hospital in Brno under the Faculty of Medicine of the Masaryk University, at the Orthopaedic Clinic of the Institute for Postgraduate Medical Education, and at the University Hospital Na Bulovce under the First Faculty of Medicine of the Charles University.
He attended the Masterclass Difficult Primary & Revision Knee in Prague and the Surgical Technique of Shoulder Joint Replacement with the SMR Reverse System course at the University Hospital Motol under the First Faculty of Medicine of the Charles University.