Dr. Jaroslav Tvarůžek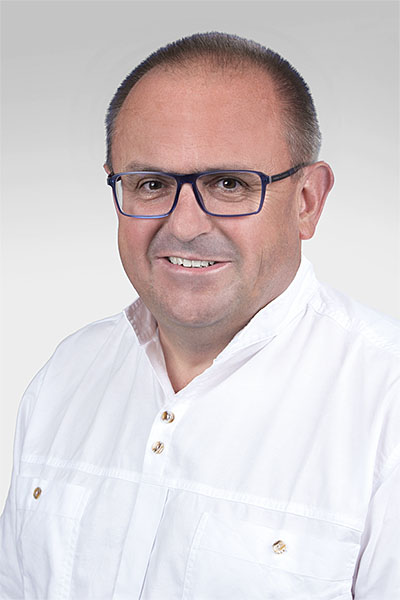 Medical Director and Head of Surgery
Mostiště Hospital
Dr. Tvarůžek has been actively involved in surgery since the early 1990s.
He worked as a surgeon in Germany at the beginning of his career and has been back in the Czech Republic since 1994.
Among the first surgeons to master minimally invasive surgical procedures using the laparoscopic technique, which was new at that time.
Passed the Medical Board Certificate in Surgery I in 1995.
Passed the Medical Board Certificate in Surgery II in 1999.
Passed the Special Examination in Vascular Surgery in 2002.
He has been one of the pioneers of robotic surgery since 2007, constantly working on its development. He was named a Certified Robotic Surgery Specialist by Intuitive Surgical in 2009, the manufacturer of the da Vinci surgical system.
As the leading expert in the da Vinci robotic surgery, he put together a team of surgeons and nurses who have carried out more than 4,500 robot-assisted surgeries since 2008, more than any other similar team in the Czech Republic. Each year since then, the team has also performed the most surgeries using the robotic system in the country, making it one of the most experienced teams in all of Europe.
Dr. Tvarůžek and his team have also been actively engaged in promoting and introducing robotic surgery abroad.
He has gathered a lot of international experience and completed many internships abroad (e.g. Germany, USA, Austria).
Since 2008, Dr. Tvarůžek has been the Medical Director of Mostiště Hospital and it is thanks to him that the Robotic Surgery Center he established has become a major success even in the international context.