Dr. Libor Musil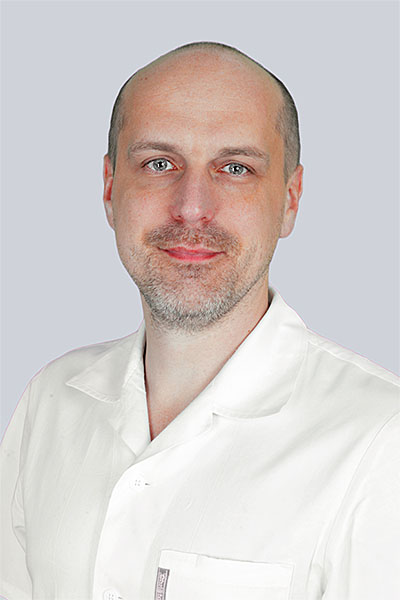 Head of Department of Rehabilitation
Malvazinky Rehabilitation Clinic in Prague
Graduated from the Faculty of Medicine of Charles University in Pilsen.
Passed the Medical Board Certificate in Neurology (2008).
Passed the Medical Board Certificate in Rehabilitation and Physical Medicine (2011).
Head of the EMG Laboratory and physician at the Chronic Back Pain Department of the Neurology Department of the Královské Vinohrady University Hospital, Prague (2002-2009).
Attending physician for neurorehabilitation at the Center for Locomotor System Medicine, Prague (2012).
Since 2013, he has been Head of Rehabilitation at the Malvazinky Rehabilitation Clinic in Prague.
In 2007, he was awarded a prize by the Czech Neurological Society for the best thesis in clinical practice and case research.
He has written articles for medical journals and held several specialized courses, including Diagnostics and treatment of pain in rehabilitation, Comprehensive EMG II or Developmental kinesiology in manual medicine.
Dr. Musil is the Chief Attending Physician of the Czech National Sledge Hockey Team with regular participation at the Paralympic Games as the Team's main physician.