Dr. Petr Juda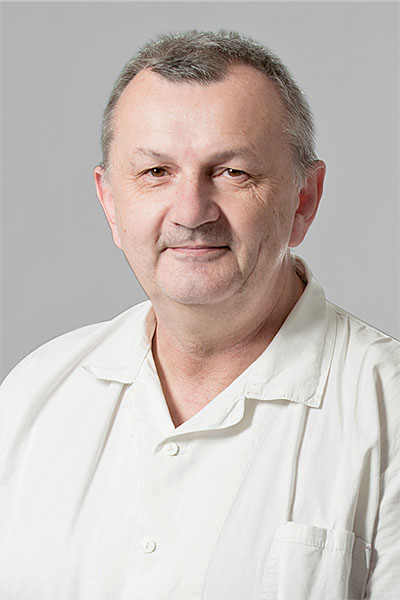 Head of Department of Orthopedic Surgery
Mostiště Hospital
Graduated from the Faculty of Medicine in Brno.
Member of the Department of Orthopedics at the hospital in Havlíčkův Brod, where he worked for 14 years, including serving 4 years as the Deputy Head of the Department.
Since 1998, orthopedic surgeon at the Department of Orthopedic Surgery at the Mostiště Hospital, Head of the Department since 2014.
He specializes in complex operations, non-standard and complicated joint replacements, revision operations of large joint replacements, arthroscopic procedures, benign tumors of the locomotor system, sports injuries etc.
Dr. Juda has successfully performed joint replacements for more than 5,500 patients. More than 1,000 orthopedic operations are performed each year under his leadership.
He was the attending physician of the Czech Republic National Men's Volleyball Team from 2006 to 2011.
Co-author of the Volleyball Textbook for Youth Coaches.
Chairman of the Youth Council of the Czech Volleyball Federation and Head of the Youth and Training Section since 2013.
He often contributes specialized articles to websites on sports and health-related topics.